Tour
New tour dates announced for The Pineapple Thief, featuring Gavin Harrison
The Pineapple Thief have announced the second leg of their European tour in support of the critically-acclaimed album Your Wilderness. The new dates will see the band venture into Poland and Switzerland along with shows in Germany, Czech Republic, The Netherlands and UK. See a full list below.
The band will again be joined by virtuoso Gavin Harrison (Porcupine Tree, King Crimson) on drums and Darran Charles(Godsticks) on guitar. As anyone who witnessed the shows earlier this year will attest, the new five-piece line-up has allowed Bruce, Steve and Jon to expand upon their signature sound, enabling the band to truly shine on stage.
Following a triumphant first leg, with several sold out shows, The Pineapple Thief has emerged as one of the most exciting live progressive rock acts on the circuit and a force to be reckoned with. Prog Magazine described the show as "a dynamic, dramatic experience" while Manchester Rocks commented that it's "The Pineapple Thief, like you've never heard them before".
"We can't wait to get back on the road again!" explains band leader Bruce Soord. "Personally, I am really excited that people will have another opportunity to see and hear this fantastic line-up. Darran and Gavin have brought a whole new dimension to this band."
The band will be performing Your Wilderness plus a string of re-imagined favourites from their back catalogue. These will be the last tour dates this year, and the final opportunity for fans to witness this line-up performing Your Wilderness in its entirety. Special guest support is from Kscope label mates Godsticks, who will be performing brand new material from their upcoming fourth album.
For more information and ticket details – pineapplethief.com/tour
Band promo pic with Gavin Harrison and Darran Charles – PLEASE CREDIT DIANA SEIFERT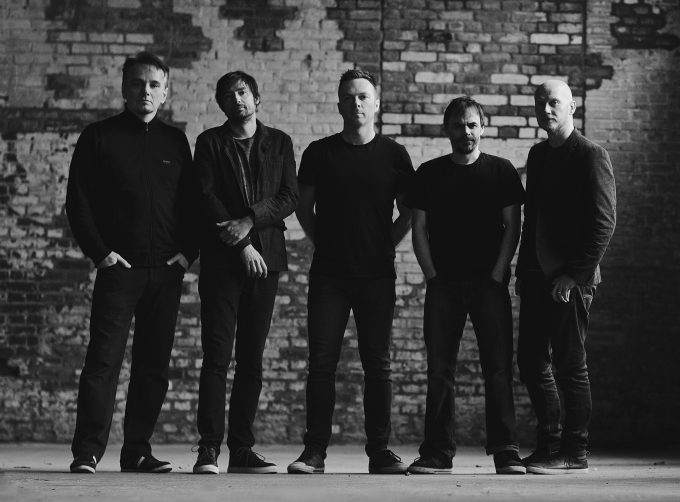 ---
Your Wilderness
Click on images to download high res files
The Pineapple Thief returns with new album 'Your Wilderness'
After the worldwide acclaim generated by the 2014 anthemic rock release Magnolia, The Pineapple Thief returns with its most ambitious studio album to date, Your Wilderness on 12th August (19th August in France).
Your Wilderness, their 11th studio album, showcases the band performing without any inhibitions providing a springboard for the ongoing creative growth of The Pineapple Thief.
For the first time, The Pineapple Thief has brought in several special guest performers. "Since our last album Magnolia, the most eye catching change is obviously having Gavin Harrison contribute drums throughout the album" explains Bruce Soord. "This has not only redefined our sound but also redefined how we approached the songs as a band.  Gavin's drumming is technically brilliant but also incredibly musical, and it inspired all of us to raise our game.  I've also rediscovered my progressive roots in terms of song-writing and arrangement.  Added to that, we were lucky enough to have John Helliwell from Supertramp contribute some beautiful clarinet parts and Geoffrey Richardson (Caravan) provided a string quartet. We were also joined by a lovely 4 piece choir and to cap it all off, my friend Darran Charles (Godsticks) added some jaw dropping guitar playing… You've never heard a The Pineapple Thief album like this one!  I am convinced people will love this record as much as we do."
Carl Glover's thought provoking collection of photographs perfectly compliment the concept of the album, something which Soord is tight lipped about. "It should reveal itself to the listener and be open to interpretation. I don't want what it means to me to influence how it affects you".   
Your Wilderness was recorded entirely by the band with the exception of the drums, which Gavin Harrison produced & engineered at his own studio. The string quartet which was recorded at Geoffrey's own studio in Canterbury. The album was mixed and produced by Bruce Soord and Steve Kitch with mastering duties also carried out by Steve. There will be a special lossless 5.1 surround mix available with the special edition mixed by Bruce.
Seen as one of the most vital rock bands the UK has produced over the last two decades, The Pineapple Thief was formed in 1999 by founder and chief songwriter Bruce Soord. The band has steadily evolved and refined it's sound with the bass playing of Jon Sykes and the production and keyboards of Steve Kitch now so integral to the sound.  "After so many years, The Pineapple Thief has become way bigger than the sum of its parts." explains Soord.
"The new album was a joy to make. More so than any other The Pineapple Thief album before it. Everything came together so effortlessly and I think this comes across when you hear the record."
Bruce Soord has also collaborated with the likes of Wisdom of Crowds (with Katatonia's Jonas Renkse), Katatonia (joining the band on its 2014 acoustic European tour), and has created 5.1 remixes for artists such as Opeth, TesseracT, Tim Bowness and Katatonia. Soord also released his debut self titled debut solo album through Kscope in 2015.
The Pineapple Thief is currently booking a European tour for late 2016 and planning live shows in USA / Canada
Your Wilderness will be released by Kscope on CD, LP, digitally and as a special deluxe 12" hardback book.
or watch it on Vimeo here: vimeo.com/165862268